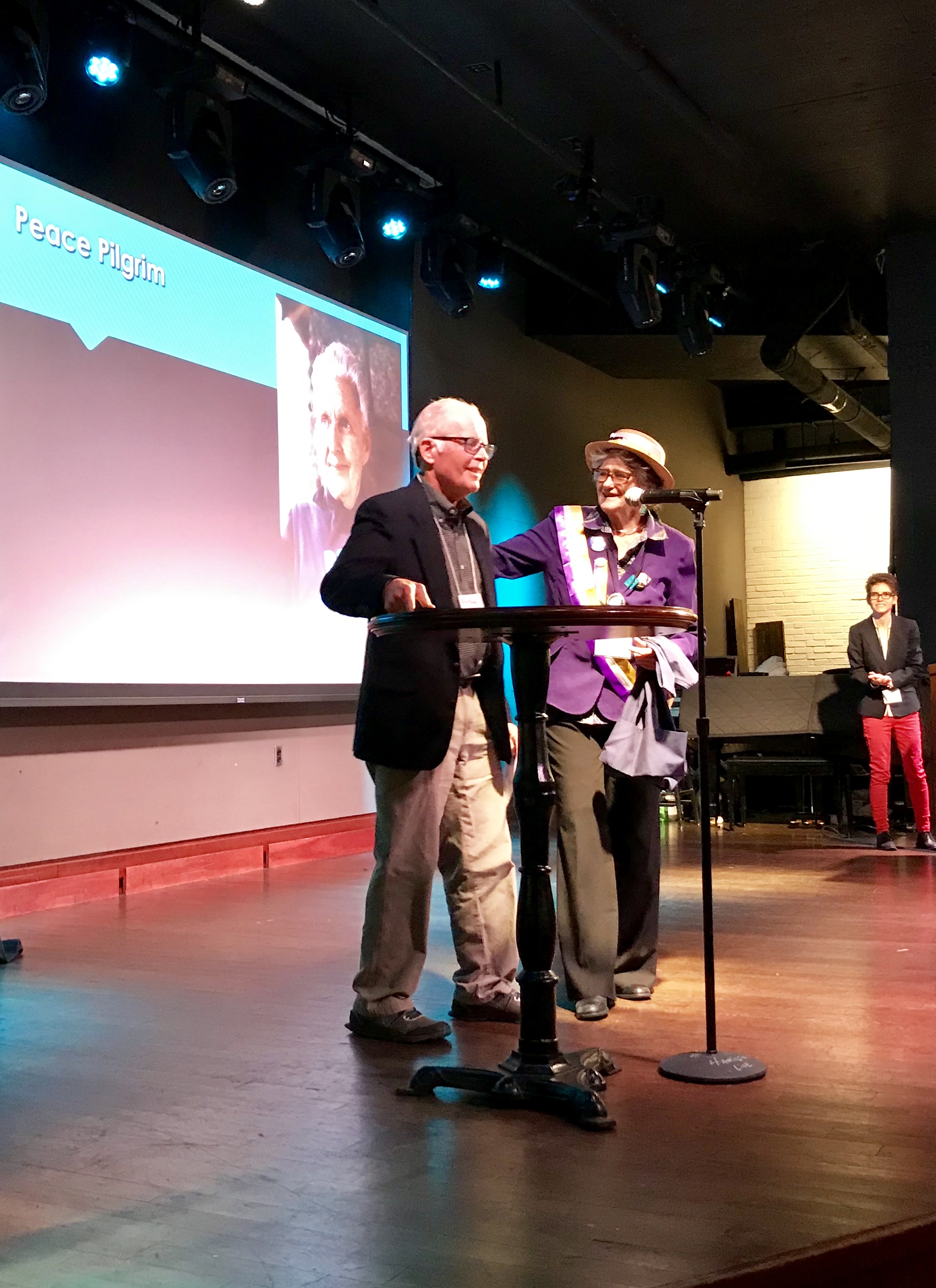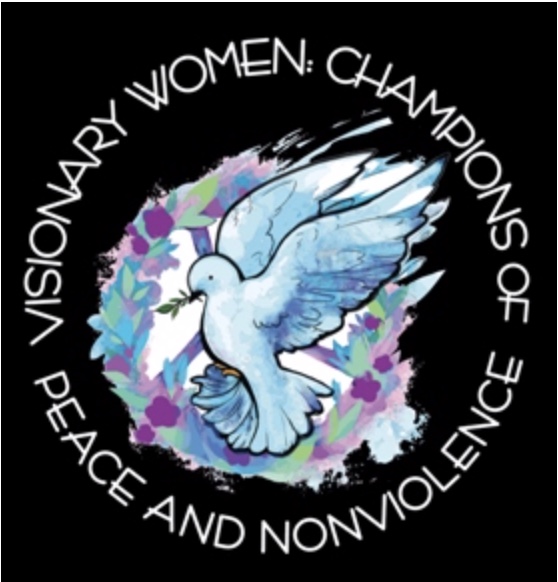 We might not know them. And we rarely get a chance to truly understand or appreciate their courage, conviction and compassion. But visionary women have been behind centuries of work toward nonviolent change, from women's rights and racial justice to disarmament and gun control. Peace Pilgrim was among 12 of these remarkable people honored by the National Women's History Alliance as Visionary Women: Champions of Peace and Nonviolence at a special program in Washington, D.C. on March 30.
香蕉视频app安卓Friends of Peace Pilgrim Board member Bruce Nichols was thrilled to accept the award from Martha Wheelock, an NWHA board member who actually met Peace Pilgrim in the 1970's and happily held up one of the last navy blue tunics that Peace wore during her 28-year pilgrimage. Although no longer able to attend these kinds of events, Peace's 104-year-old sister, Helene Young, expressed deep gratitude through Bruce for the posthumous recognition of her sister's life and work towards a more peaceful world. in addition, Bruce shared a few words of Peace Pilgrim's wisdom and also offered deep appreciation to all the extraordinary women recognized that day.
Other posthumous honorees were:
Elise Boulding, a Quaker sociologist and author who was a major contributor to the development of the field of Peace and Conflict Studies.
Sarah Brady, a leading gun control advocate who helped pass important legislation after her husband was permanently disabled in the failed assassination attempt on President Reagan.
Dorothy Cotton, the only woman in Dr. Martin Luther King Jr.'s inner circle and one of the most influential women in the civil rights movement.
Mary Burnett Talbert, a founder of both the Niagara Movement in 1905 and its successor the National Association for the Advancement of Colored People (NAACP) in 1910.
Living honorees, who all attended the event, were:
Kathy Kelly, a dedicated peace worker in international conflict zones, a founding members of Voices in the Wilderness, and currently co-coordinator of Voices for Creative Nonviolence.
Zainab Salbi, founder of Women for Women International, a grassroots humanitarian and development organization dedicated to serving women survivors of wars.
Graciela Sanchez, a neighborhood activist and cultural worker who co-founded the Esperanza Peace and Justice Center in San Antonio, TX.
Deborah Tucker helped write and pass the Violence Against Women Act of 1994 and is currently President of the Board of Directors of the National Center on Domestic and Sexual Violence.
Dr. E. Faye Williams, an active civil and human rights leader who is National Chair of the National Congress of Black Women.
Sister Alice Zachmann, founder and former director of the Guatemala Human Rights Commission USA.